ReachED Leadership Series 2022
reach your goals. teach to inspire. lead with confidence.
Are you ready to……
increase your skills, knowledge and understanding of leadership practice?
grow and lead with confidence?
inspire, motivate and grow others?
discover that you are your most valuable resource?
connect with a supportive and inspiring group of people like yourself?
Did you know?
Deep learning is slow, takes time, and knowledge is optimally absorbed when learning occurs:
alongside others (peers, colleagues, cohorts)

with plenty of opportunities for meaning-making through discussion,

with plenty of opportunities to apply new knowledge to real-life practice in the workplace.  
Designed With You in Mind
Based on sound pedagogical principles, my 2022 online programme (March to November 2022)  is designed to:
develop your self-confidence

recognise and identify your own skills, strengths, and abilities

self-identify areas for your ongoing personal growth and professional development

provide you with the necessary additional skills, knowledge, tools and strategies that will enable you to:

lead alongside others with confidence

promote and support the growth and professional development of your teaching teams
What's inside the Leadership Series?
The following 7 modules are delivered online and designed specifically with Early Childhood Teachers & Leaders in mind: 
Module 1
KEY PRACTICE : LEADERSHIP READINESS
28 days to develop an authentic personal leadership philosophy that will guide your leadership practice
Dates:  16 March – 13 April 2022
Unit 1: Leadership Themes
Unit 2: Leadership Traits and Styles
Unit 3: Develop a Personal Leadership Philosophy
Unit 4: Leadership Challenges
Module 2
KEY PRACTICE : LEADER AS EFFECTIVE COMMUNICATOR
28 days to learn to apply effective communication skills in your interactions with others
Dates:  27 April to 25 May 2022
Unit 1: The Communication Process
Unit 2: Interpersonal and Assertive Communication
Unit 3: Common Barriers to Effective Communication
Unit 4: Applying Effective Communication Skills
Module 3
KEY PRACTICE : LEAD WITH EMOTIONAL INTELLIGENCE
28 days to understanding and applying emotional intelligence and emotional agility in your leadership role
Dates:  8 June to 6 July 2022
Unit 1: What is emotional intelligence?
Unit 2: Developing emotional agility
Unit 3: Understanding self and others
Unit 4: The emotionally intelligent leader
MID-COURSE BREAK: 7-26 July
Module 4
KEY PRACTICE : LEADING AND MENTORING OTHERS 
28 days to learn which frameworks and approaches to apply when mentoring others
Dates:  27 July to 24 August 2022
Unit 1: Facilitating Growth Mindsets & Attitudes 
Unit 2: Leadership Capabilities for Mentoring Others
Unit 3: How and When to have Courageous Conversations
Unit 4:  Exploring Mentoring Frameworks
Module 5
KEY PRACTICE : LEADING AND MANAGING GROUPS
28 days to learn the tools to facilitate group interactions and resolve conflicts
Dates:  7 September to 28 September 2022
Unit 1:  Leading Effective Groups
Unit 2:  Facilitating Group Interactions
Unit 3:  Delegation and Decision-Making
Unit 4:  Resolving Conflict Constructively
Module 6
KEY PRACTICE : LEADING COMMUNITIES OF LEARNING
28 days to learn strategies & approaches to achieve group professional learning & development outcomes
Dates:  5 October 2022 to 26 October 2022
Unit 1: Understanding the Learning Process
Unit 2: Leading the Learning
Unit 3: Approaches to Professional Development Growth
Unit 4: Strategies to Promote Professional Learning
Module 7
KEY PRACTICE : LEADING THROUGH CHANGE
28 days to learn to overcome challenges and recognize what is required to bring about successful change
Dates:  9 November to 30 November 2022
Unit 1: Leadership and Organizational Culture
Unit 2: Successful Change Efforts
Unit 3: Challenges of Change
Unit 4: Leading Change Initiatives
Receive your course content at regularly paced intervals to:
allow time to engage with content alongside your online community of learners

to be able to apply new learning to practice

to facilitate meaning and deeper learning outcomes

to build confidence in your leadership capabilities
What else can I expect inside?
Access to the ReachED Leadership Series
Audio-visual Presentations
Powerpoint Notes
Digital Resources and Worksheets
Course Workbook
A Certificate for Each Module Completed  (Evidence of Continuing Professional  Development)
Enrol in the complete ReachED Leadership Series
by 22 February, 2022
to receive a
Complimentary 2022 Annual Membership 
Annual Membership includes:
Access to the 'Members Only' ReachED Leadership Community of Practice Discussion Forum
Q & A Leadership Webinar Once a Month
1:1 e-Mentor Meet-Ups Once a Semester
WHAT PAYMENT IS REQUIRED?
You can either pay per module ($479+gst per module) by selecting the stand-alone modules you are interested in, or you can enroll in the complete Leadership Series for the year ($3250+gst).  
Annual Membership ($480+gst per annum) is currently being offered exclusively to ReachED course participants & graduates only.  It includes access to the 'Members Only' ReachED Leadership 'Community of Practice' Discussion Forums, a Q&A Leadership Webinar once a month, 1:1 e-mentor meet-ups once a semester.
OPTION 1: 
2022 SPECIAL DISCOUNT OFFER PILOT LAUNCH
SIGN UP TO THE FULL 'LEADERSHIP SERIES' BY 22 FEBRUARY, 2022
& RECEIVE COMPLIMENTARY ANNUAL MEMBERSHIP FOR 2022 
@ $1997 + GST FOR ALL 7 MODULES (value $3,350 )
YES, PLEASE! Enrol me now for the full ReachED Leadership Series, which includes complimentary 2022 Annual Membership to the ReachED Leadership Community Discussion Forum
BOOK AND PAY NOW – JUST CLICK THE 'ADD TO CART' BUTTON BELOW
OPTION 2:
PICK & CHOOSE
ENROL IN STAND-ALONE MODULES
@ $479 + GST PER MODULE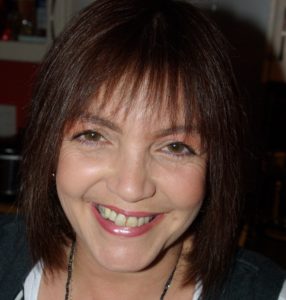 My name is Gaynor Clarke and I will be your facilitator throughout the duration of your programme.  I am looking forward to working with and alongside you on your leadership journey.   See you on the inside!
You can find out more about me here:  ABOUT ME