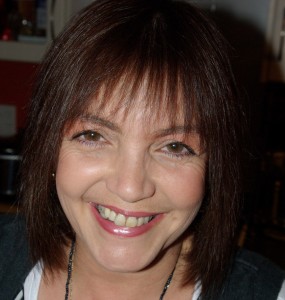 Kia ora!  My name is Gaynor Clarke.
Welcome to ReachED and thank you for visiting my website.  Please feel free to explore and discover the range of services and products currently on offer.   Send me an email or complete the enquiry form below, if you want to connect and find out more about how I can be of assistance and help you to reach your professional development goals.
I am a qualified, fully registered teacher and adult educator with a current practicing certificate.  I have taught on Initial Teacher Education degree programmes specialising in Early Childhood Education at New Zealand Tertiary College, Whitireia Polytechnic, Te Rito Maioha Early Childhood New Zealand, worked as an Adjunct Faculty Tutor for the Open Polytechnic and an Evaluative Lecturer for AUT University.
My work through ReachED provides me with the opportunity to facilitate the professional learning of early childhood teachers in a range of Early Childhood Education settings in the greater Auckland area.
My Bachelor in Education specialized in Early Childhood Teaching, and I focused on Adult Education and Adult Learners for my post-degree studies i.e. Certificate in Tertiary Teaching and Postgraduate Diploma in Education.  Leadership development within the early childhood education sector has been an area of professional interest for many years, and this led me to gain a Masters in Educational Leadership (Distinction) at AUT University and a Certificate of Proficiency in Teacher Mentoring at the University of Auckland.
From 2013 – 2019, I delivered professional development outcomes for the Ministry of Education as a contractor and sub-contractor i.e. facilitating mentoring, workshops and providing advice, guidance & support for a range of early childhood education services such as: centres re-licensing from the 1998 to the 2008 licence;  strengthening early learning opportunities (SELO) for children, families, whānau and communities through teaching; and implementing Te Whāriki: He whāriki mātauranga mō ngā mokopuna o Aotearoa Early childhood curriculum. 
In 2014-2015 I was involved in a collaborative partnership with Te Rito Maioha Early Childhood New Zealand (formerly Te Tari Puna Ora o Aotearoa); The Early Childhood Council; and EC Professional Support Services [Uniservices] to develop and deliver the '5 out of 5 Leadership Series' of workshops, building on Ministry of Education resources developed by the Continuity of Early Learning work stream.  I facilitated the first roll-out of these workshops in Auckland, and was involved in providing advice and support for the facilitators of the countrywide roll-out of the '5 out of 5 Leadership' workshops.
Through ReachED, I provide leadership development for early childhood teachers through mentoring and workshops, and I facilitate professional development workshops on a range of topics related to early childhood education and teaching practice.
Academic journal publications include: 
Clarke, Gaynor Anne. (2009).  'An essay on leadership, especially through South African and New Zealand cultural lenses', International Journal of Leadership in Education,12:2,209 — 216
Clarke, G., & Broadley, M. (2017) What do quality outcomes for infants and toddlers have to do with effective leadership?, First Years Journal, 10:1, 25-30
I was involved as a research assistant in a research project led by Joce Nuttall  in the following publication:
Ord, K., Mane, J., Smorti, S., Carroll-Lind, J., Robinson, L., Armstrong Read, A., Brown-Cooper, P., Meredith, E., Rickard, D., & Jalal, J. (2013). Te whakapakari kaiārahi āhuatanga ako kōhungahunga: Developing pedagogical leadership in early childhood education. Wellington: Te Tari Puna Ora o Aotearoa//NZ Childcare Association. 
I am committed to supporting the professional development of Early Childhood and Tertiary Teachers through mentoring, coaching and educational workshops, and would love the opportunity to work with you.  Click here to read some testimonials about my work.
Connect with me on Twitter, Facebook, LinkedIN, TeacherTalk @ ReachED Weekly.
I look forward to hearing from you
Warmest regards,
Gaynor Clarke
Reach. Teach. Lead.
Reach Education Ltd
Contact Gaynor for all your teacher professional development, teacher mentoring, leadership development and educational workshop requirements.