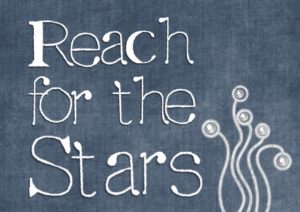 If you are considering a mentorship programme, but have never previously engaged in the support of a mentor, you might be asking yourself:  "What benefit will a mentor serve?"  "What role does a mentor play in my professional or personal life?" "What is in it for me?".    
A mentor will help you to recognize your innate skills and talents that you might not have recognized yourself.  A mentor will encourage and cheer you on towards your goals, and help facilitate your growth and learning alongside you.  A mentor will stretch and extend you in ways that pushes you out of your comfort zone and challenges you to fully embrace your potential.
Mentoring can be particularly beneficial for transition stages in our lives.  We might find ourselves returning to the workforce, or facing a promotion with new responsibilities and demands, or seeking change in our personal and professional lives.  Whatever our aspirations and goals, there are times in our lives when these goals are better achieved with the support and guidance of a mentor.  Mentoring and coaching offers private and confidential learning conversations in which specific professional goals are identified and achieved through a facilitative process.  A professional mentor provides a sounding board to help you bounce off ideas and formulate action plans, as you find solutions to current challenges.
In life we often have a number of mentors.  Different mentors serve different roles in our lives.  Here are the four key roles that mentors serve:
Recognition
A mentor will identify skills, aptitudes and talents in you that others may not yet have noticed.  It is more than what can be uncovered by a formal aptitude test that unemotionally works out what you are 'good' at.  Mentoring is more about recognizing specific nuances or components within a particular discipline (e.g. music, sciences, etc) that triggers a spark of interest or delight in you and exposes your capacity, passion and potential for that particular talent.
Encouragement
A mentor shows us the 'next steps' and encourages us to take them.  A mentor leads us to believe that something that seemed out of our reach is, in fact, achievable.  We already possess the ability, and the potential!  Sometimes, all we need to do next is to continue to move forward towards identified goals with the support of a mentor.  A mentor encourages us at critical moments, when we might be in danger of giving up.  They encourage us from the sideline, goading us on and reminding us that the finish line is in clear sight.  Their words of encouragement give us hope when we think all hope is gone.  They help us find us confidence when we temporarily misplace it.
Facilitation
Mentors often open doors for us and get directly involved in our journeys. They help to lead us to our path by offering advice and techniques; by paving the way through putting us in touch with the right people, places and things that will advance our growth and development.  They even allow us to make mistakes that we can learn from, while they stand at the ready – helping us to see our 'mistakes' as opportunities for growth and learning.
Stretching
Mentors stretch us.  They push us past our own perceived limits.  They challenge us in ways that push us out of our comfort zone.  They may make us go into unfamiliar territory.  We may feel momentarily confused, we may even experience discomfort, but this disorientation is a signal that we are stretching and learning.  Mentors stretch us to draw on the skills we already possess (but sometimes didn't know we had) as we navigate our way through. During this 'stretching' process, we feel pushed to make the most of our capacities.  Once we have stretched ourselves into our new comfort zone, the realization that we can, in fact, do what we previously thought we could not – results in feelings of confidence, self-worth, self-efficacy, self-reliance and resiliency.  We are armed with the self-knowledge that if we did it once, we can most certainly do it again.
Gaynor Clarke
Reach. Teach. Lead.
Email me at gaynor@reached.co.nz
Contact Gaynor for all your teacher professional development, teacher mentoring, leadership development and educational workshop requirements.