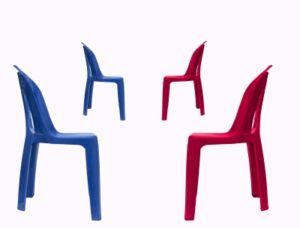 Are you planning a staff development workshop?  Here are 6 keys to effective staff development days.
Plan carefully and be prepared.  If you are not prepared, you are less likely meet the goals of the training.  In the words of Miguel de Cervantes, "To be prepared is half the victory".
Be flexible.  You must be prepared to adapt to situations that may not be going the way you want them to.  Being flexible and being prepared are two sides of the same coin.
Nurture relationships.  Your ability to communicate; to lead, motivate and facilitate growth in others; to handle conflicts; to demonstrate trustworthiness;  these are the skills and attitudes that will help to build relationships and improve staff development outcomes. Resolve to polish up on those people skills.
The importance of feedback.  This is a major component.  Employees need to feel they are supported to try new things.  They need to feel safe enough to make mistakes, and they need encouragement when they make a contribution.  Part of this process requires helping people to recognise

what

they are doing, and unpacking

why

it is working for them, or not – as the case may be.   With the right guidance and support, staff members will be open to making whatever changes need to be made.
Room arrangement.  This is often overlooked in staff development but is critical to making a difference to how responsive participants are.   Depending on the table and chair formations you use, you can either improve or impede the flow of conversation.
Active learning and opportunities for dialogue.  Make sure staff development and training is interactive and encourages active learning.  Staff don't want to come in and listen to the presenter drone on and on for hours.  They want opportunities to talk to each other, so make sure you create those opportunities in your workshop design.
Gaynor Clarke
Reach. Teach. Lead.
Reach Education Ltd
Email me at gaynor@reached.co.nz
Read my latest article at http://www.reached.co.nz/blog/
Follow me on Twitter at http://twitter.com/ReachEDGaynor
Sign up to receive our free newsletter at http://www.reached.co.nz
Contact Gaynor for all your teacher professional development, teacher mentoring, leadership development and educational workshop requirements.